What do *you* expect to find in a salt marsh?
Went for a bike ride yesterday, on the dikes between the salt marshes in the SF South Bay around here. I was expecting lots of water birds (check), salt water (check), sunshine (check), perhaps a few dead fish (not).
I also found this.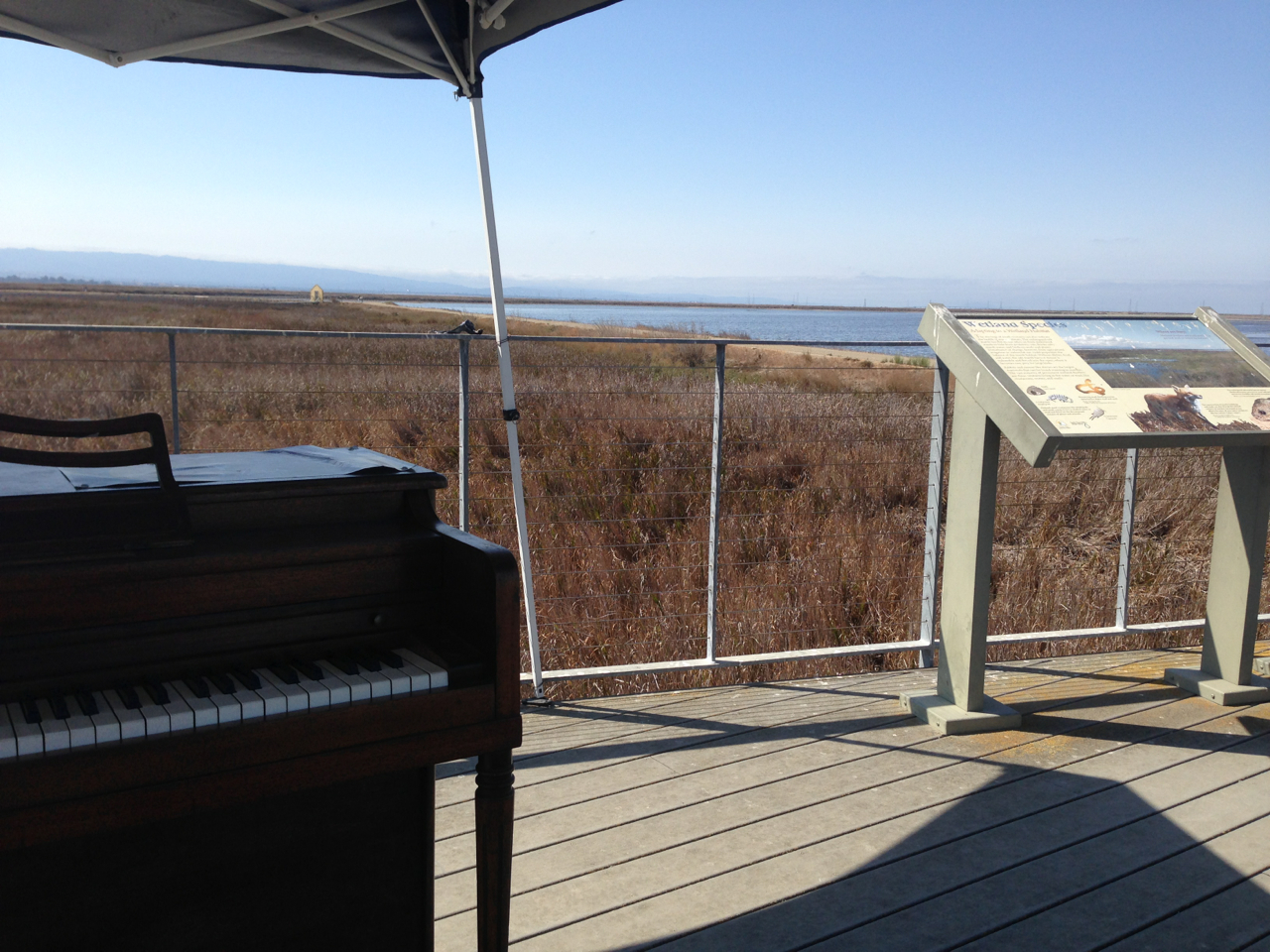 Obviously I took the opportunity for a few measures of Chopin.