Personal Cloud Architecture
Updated 2012-11-01 based on discussion on the Personal Clouds mailing list. See also Phil Windley's comments.
Last week's IIW, as usual, facilitated a lot of interesting discussions including on the subject of Personal Clouds.
It was the prompt for me to sit down and draw an "architecture" for Personal Clouds, which is consistent with the discussions at this and the previous IIW, albeit with more detail.
Here's the overview: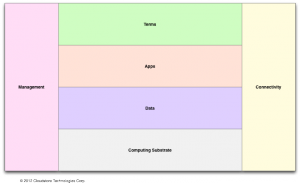 And here are the details: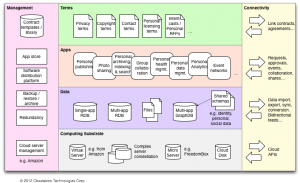 Perhaps it's more of a markitecture than an architecture, but I hope it is useful anyway. Looking for any and all feedback … in the comments, or on the Personal Clouds mailing list.